Few things are as influential on online shoppers as the reviews posted either on the website or on review websites. Online shopping comes with a number of risks, the largest of which being that you cannot hold and examine the product you are buying, just as you cannot stand in the store and get a sense for whether or not the business is legitimate or not. This has created a generation of online shoppers that are inherently suspicious of the companies that they buy from—and in order to make sure that they are buying from a legitimate, trustworthy source, they will scour online review sites.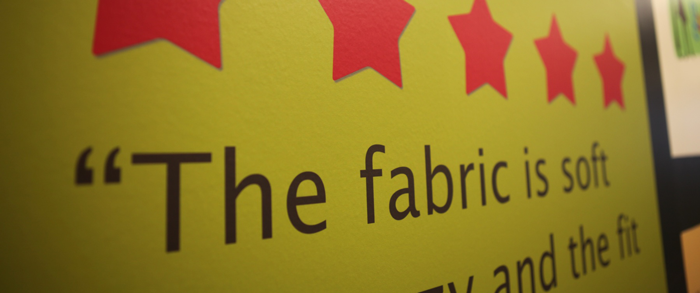 What does this mean for your business? It means that you need to be present on those sites. Most business owners are not aware that you can actually list yourself on the websites and encourage your customers to leave you positive reviews there. How? By following these four steps:
1.      Get yourself listed.
Not only should you be present on all of the major social media websites (including Facebook, Twitter, and Google+), build yourself a profile on one of those online review sites. If your business is a restaurant, make yourself a Yelp and Urbanspoon profile. If your business is associated with travel, on websites like TripAdvisor. Also, don't be shy about creating a LinkedIn account—for any kind of business. LinkedIn has far more capabilities than most people realize. 
2.      Ask your customers to leave a review.
Keep in mind, not all customers are going to be happy. Even if you provide the very best service and the very best product, some people will still find something to complain about. That's okay! Prod your customers to leave a review anyway. Most of those who do will be happy to do so. Encourage reviews by sending out a follow-up email to a purchase or providing an incentive to do so.
 3.      Respond to negative reviews in a positive way.
The worst thing you could do is to become aggressive and defensive when someone leaves a negative review. Realizing, first and foremost, that people will leave negative reviews, is the first step. Then, if someone does leave a review, apologize for whatever problem they perceived (even if it is just a perceived) problem. If someone posts, "I went in at lunch, they had four massive parties and I had to wait a whole FIVE minutes to be seated. Never going back!" it may be tempting to respond with a trite and condescending answer. Don't do it. Remain professional!
 4.      Show off your reviews.
Once you start building a collection of positive reviews, start using them as a selling point. Include them on your website and encourage website visitors to leave a review on your applicable online review sites. After all, if your customers are going to look for these reviews anyway, why not make them easy to find?

IF YOU ENJOYED THIS POST, GET UPDATES. IT'S FREE.