You may have heard about Google+, and you may have even been curious enough to check it out, try to get a feel for its benefits, and if it is really worth starting and maintaining another social media site, just to promote your restaurant. Let me burst your bubble—it is. Not only does Google's web crawler give special credence to businesses that use their pet social networking, it's a great way to build legitimacy and connect with your customers. Though it may seem like just another website to fill with text, Google+ is actually a valuable SEO, networking, and connection tool, one that has significant benefits for your restaurant.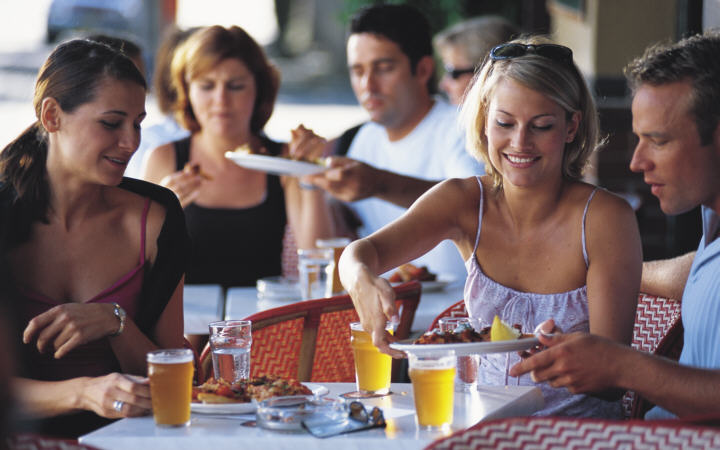 1.      Easy to use. If you already have a google or gmail account, you already have a premade Google+ account, whether you were aware of it or not. All you have to do is tap this page, put it in the right category, and add a little content, and you are ready to go. Even if you don't already have the account, it is easy to make one, and the Google+ page is still premade, ready for your use. It is easy to collect relevant articles, to publish relevant blogs, to connect with others—Google has put an emphasis on making this social network easy and intuitive to use.
 2.      Boosts SEO efforts. Yes, Google+ is just one more website for your business. But that's not a bad thing. Do not think of it like a burden; it is a building block. With the right keywords and the right linking to your main website and other social medias, you are building a network of content and links that will make your website far easier for potential customers to find. If you own a restaurant in St. Petersburg, Florida, for example, using your keywords on your website and your Google+ page will allow search engines to bring one or both pages to the attention of any user searching for a "restaurant in St. Petersburg, Florida."
 3.      The +1 feature. As you begin to build an online following, this +1 feature is going to be your best friend. It symbolizes the best marketing there is and every will be—word of mouth and personal recommendation. Every time someone +1's your page, you restaurant is added to their Google+ profile and sent out to all of their friends. As an added bonus, for every plus one your page receives, the better Google ranks your page in the search results. And to really up the ante, you can add a +1 button to any of your webpages, increasing their influence whether or not they are powered by Google.
Overall, Google+ increases the visibility of your restaurant, allowing you connect with people in your area, with other restaurants, and boost the rankings of all your pages, not just your Google+ page. Don't brush Google+ aside just because it is not as popular as Facebook. Start benefiting from this social network today.

IF YOU ENJOYED THIS POST, GET UPDATES. IT'S FREE.