It is palpable that Facebook will soon become a major player in online advertising and outshine the eminent ad platform, AdWords if Facebook's new advertising network, Atlas, is anything to go by. Facebook wants to play in the world of online advertising through the recently acquired Atlas ad network from Microsoft, which will allow Facebook to advertise to users both off and on the Facebook platform. This news has got the Internet buzzing, and Google ought to watch out!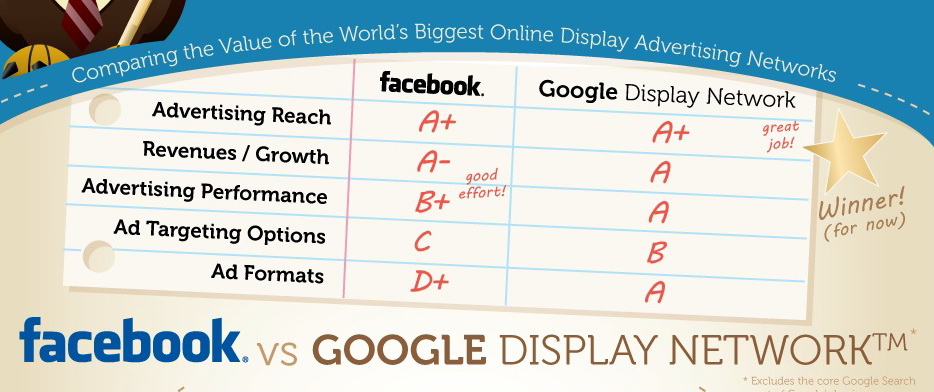 Facebook can compete with the Power House of Online Ads that is Google
The fact that Facebook has over 1.3 billion Facebook users makes it easier for them to use data collected to launch their version of online advertising. But that is after a redesign of the Atlas ad network product. Data collected from 1.3 billion users will give Atlas a strong advantage over the powerhouse of online advertising that is Google Adwords. How? The information that you shared with Facebook will be used to show ads that pertain to your exact interests and demographics.
User-data collected will, therefore, give Facebook the ability to compete with Google. Facebook expects to create a more simplified process for marketers and ad buyers than Google does. Put another way, Facebook's modus operandi and strategy of online advertising is different from Google's in regards to details with which advertisers may understand and target a specific user.
The new ad network can exceedingly revolutionize the advertising process and the expected results completely. Provided Facebook comes up with a clear concept of where user's ads will appear online and convincing supporting data on what they can expect from users that will be shown the ads. Facebook actually needs to give a clearer insight of clicks, impressions, conversions and other user behaviors before launching the Atlas campaign.
Facebook has the Ability to Reach the Right Users
Atlas is rumored to possess a feature that has the ability to track individuals without using sessions or cookies. This feature, combined with Facebook's in-depth understanding and the data they have previously collected from users, gives Facebook the ability to reach the right users faster and easily. So Facebook can effortlessly rise as a key player in online advertising if their strong understanding combined with the ability to present offline ads is anything to go by.
Atlas ad network will simply target users at the specific part in the sales process that a marketer would like to show their ads to, or within a demographic that is likely to convert instead of targeting specific demographics like Google does. Marketers and ad buyers need to be provided with the ability to target specific positions in the sales funnel – and Atlas can do that.

IF YOU ENJOYED THIS POST, GET UPDATES. IT'S FREE.