No matter what you're selling—from handmade wooden bowls to life coach services—you probably want to employ a landing page to help you sell those items. But what is a landing page, exactly? We've all heard the term and have seen other companies use them, but what is their purpose and how is it separate from your normal website?
A landing page is specifically created as a standalone website that aims to collect visitor's contact information, usually through a form (lead generation landing pages). They are also often used to funnel visitors deeper onto a webpage (click-through landing pages).

A video can be useful on both of these two types of landing pages, as long as the page is professionally designed and the video itself meets a variety of criteria. Most people will only give a landing page a few seconds before they decide whether or not they want to stay or go.
A landing page with a video, however, gets a much longer period of consideration. Average watch time on an internet video is nearly three minutes—that means you can keep visitors on your landing page for not just seconds, but minutes, while providing them with the information they need to make an informed choice about your product or services.
Here are some tips to help you create the killer video landing page with the ultimate return on investment:
1. Make sure your video is purpose driven.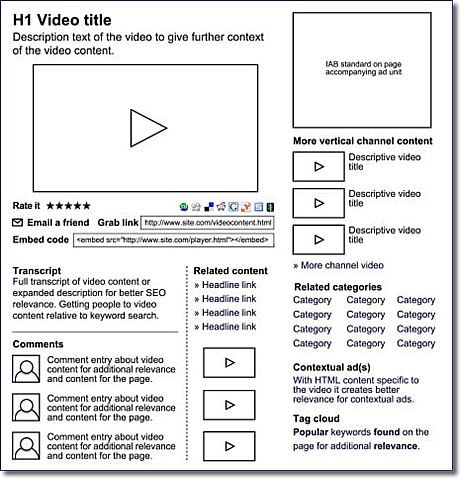 Before you use one of your old videos or start making a new one for this landing page, make sure you know why you are creating the video and what you want viewers of that video to do once they've watched it. Be very specific with this purpose as you are creating it. Remember, the purpose of this landing page is to get conversions, to get people to either click through to your website or give you their contact information.
Your video is a great opportunity to tell them why they should bother to do that. And you can be explicit with that "why" as you'd like in the video. And don't worry about shying away from humor. Remember Dollar Shave Club? Their "Our Blades Are F***ing Great" video went viral and they received so many orders they had to set up a two-month long waiting list. And all that video did was tell you exactly why you should order from them, in a funny and engaging way.
2. Play on emotions.
The most effective types of videos are those that get the viewer to feel something (as long that's a feeling that you want your brand associated with; you probably wouldn't for example, want your product/service to be linked to anger).
If you watch television for any space of time, you'll probably notice that there are exactly three types of commercials: boring, informational commercials that make you wonder if their marketing team knows how boring this type of commercial is, funny commercials, and touching commercials. It seems like marketing teams are either trying to make us laugh or cry.
Both of those emotions can be extremely effective when trying to get someone to convert on your landing page. Don't be afraid to tug on a viewer's heartstrings or tickle their funny bone.
3. Use trust seals to your advantage.
If you have been accredited and rated like most companies in the world are in some way, don't be afraid to add those trust seals to your landing page.
Why?
Because the average consumer has come across plenty of sketchy-looking landing pages or, even worse, professional-looking landing pages that ultimately connect them with a sketchy brand. If you want users to trust your page, you are going to have to show them exactly why they can trust you, and the trust seal is the perfect way to do that.
Consumers are much, much less likely to interact with a page they don't trust than one that they do. Even in this digital age, about a third of consumers are still wary of making financial transactions online, but those fears significantly wane when they see the requisite trust seals on a page.
4. Test, test, test.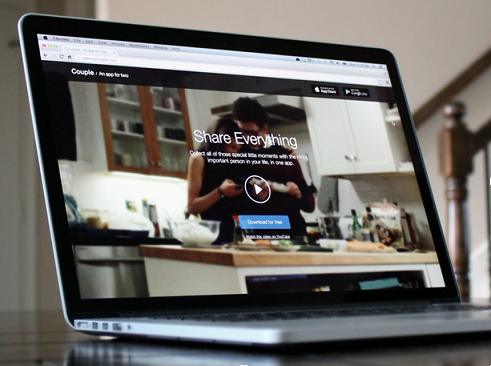 Perhaps the most important thing you can do to really create a killer video landing page is test that page. Pay attention to what is working and what is not working. If you really want to see what works and what doesn't, set up two landing pages with the same goal, but different videos, styles, and text, and see which one performs better.
This is a step that many too often skip, believing they know exactly what their potential customers want to see. They are then confused when they don't see the conversions they want. It is imperative that you test your pages and continue to adjust them as you see what works and what maybe doesn't work as well.
A video landing page can be a great way to attract leads to your products or services, but only if you know how to make that landing page killer. These four tips will ensure that you have the right ingredients to make the very best video landing page for whatever you're selling!
IF YOU ENJOYED THIS POST, GET UPDATES. IT'S FREE.