It happens to the best of us. No matter how hard we try, what we do, what efforts we go to, some people will still be so upset that they feel the need to leave a negative review on their favorite online review site. This can be infuriating for a business owner, especially when you feel the review is unjust. How you respond to the review will be based partially on the kind of review that it is—but keep in mind, professionalism is always key.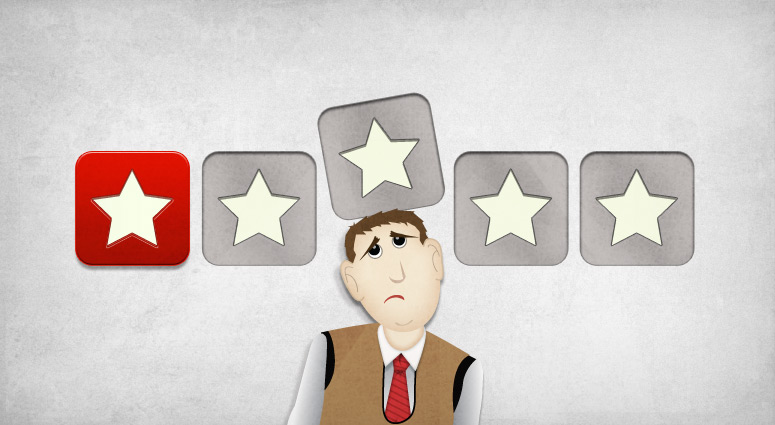 Your business is the result of years of work and struggle, and it can be very demoralizing to see a negative review, whether it was deserved or not. The first step of dealing with any type of negative reviews is to take a deep breath and realize that there are things that can be done about it.
1.      If the statement is flat-out untrue? If the reviewer has told a bald-faced lie (not simply an opinion, but a completely wrong fact), you can respond with the proper fact. For example, if he claims that he showed up at your business at six a.m. and you were not open, even though somewhere he read you would be, gently and professionally respond by informing the reviewer (and the rest of the world) of your actual business hours. Readers of the review will fault the reviewer, not you.
Most review websites give businesses the option to respond to reviewers, a feature that too few businesses take advantage of, especially in this situation. If someone posts something factually untrue, you should respond to it quickly and professionally, so as to not create confusion or undue mistrust among your prospective customers. Though it is difficult, look into whether or not you can have the false review removed. Some review sites allow it, some do not.
 2.      If the statement is true, but derogatory? If someone posts that they had the worst meatball sandwich of their life at your restaurant, simply apologize and perhaps offer something in the way of compensation. Some online clothing boutiques, like ModCloth for example, will respond personally to every negative review, asking the individual to contact their customer service department for a refund or remedy of the situation.
Taking this approach may be costly, but it can repair a tarnished online reputation. Instead of becoming that one business that treats its customers badly, you are that business that takes care of its customers, rights wrongs, and creates real, lasting connections with its customers. Which business do you want to be?

IF YOU ENJOYED THIS POST, GET UPDATES. IT'S FREE.