It's been a year since Instagram introduced it's 'Stories' feature on it's already popular social platform. The move that essentially copied all of Snapchat's product with the IG app, has taken the platform higher than it's ever been before. At the same time, it's moved some other players out of the mix, by increasing the amount of time that users are interacting the the Facebook owned platform.
According to TechCrunch, Snapchat stories views were reportedly down 15-40% at the start of 2017.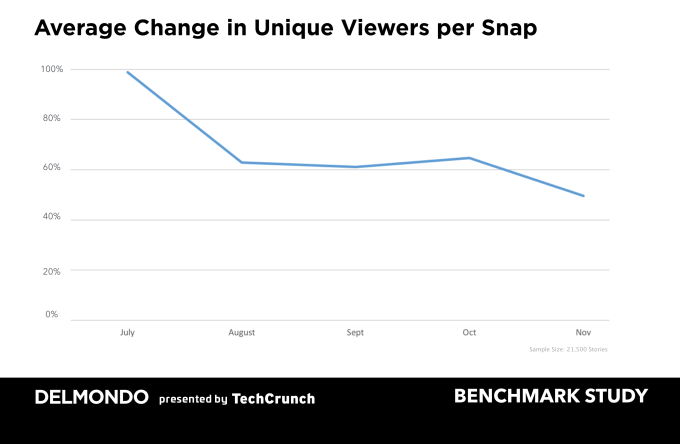 Downloads of Snapchat reportedly fell by more than 20% in the past two months, and were down 40% on iPhone. Analysts note that Snapchat downloads are slowing as Facebook, Instagram and other messaging apps continue to copy some of Snapchat's features, including the Stories feature made popular by Snap.
This isn't the first time a social network has copied a rival. We can look at the hashtag feature that Twitter started and is now widely used on IG and Facebook. Or the Like feature that Facebook made famous which is now used on Twitter. Even the idea of using live video with Periscope is now increasingly popular on Facebook.
Decline in Users
In the 25 weeks after it's launch, Instagram Stories has reached 150 million daily users. That's the same number of users that Snapchat's whole app reportedly hit around June 2016, after seeing swift growth from 110 million daily users in December 2015, Bloomberg reported.
As for downloads, App Annie shows Snapchat saw a big drop right when Instagram Stories launched at the beginning of August. It fell to its lowest ranking all year, #11, after hovering in the top 3 for the first half of 2016. It's unclear why it bounced back at the end of October, but it's begun to slip again.
For info on how to use Instagram Stories, check out this recent Hootsuite article.
In 6 months, Instagram Stories grew to 150m DAUs. That's the same as Snapchat, and more than Twitter. 🚀 https://t.co/u9TGUW5DjC

— Noah Weiss (@noah_weiss) January 11, 2017
Anybody else noticing the #Snapchat downloads have plummeted lately?

— Chris Williams (@ChrisIsBald) June 9, 2017
In November, Instagram Stories added live video which has been a popular addition to what Instagram offers over Snapchat.
Instagram did not stop here, and one year later it hits again by copying Snapchat's crowd-sourcing photos which allows users to send photos or videos from a specific location or event. Basically they can add photos from their personal story to nearby locations. Afterwards Instagram will curate the photos and the selected one that would show in the Explore tab as another story, let's say New York (story). These stories created through crowdsourcing photos and videos can be searched after the location and hashtag.
Of course, Instagram offers a lot more exposure of content, which naturally pulls in more users, and currently enjoys a 700 million count of global users, according Everson.
The announcement of Instagram Stories' daily active users numbers caused Snapchat's shares to plummet down by 3 percent on the stock exchange. Snap launched "Custom Stories" in May, looking to add value and diversity to the feature, but Instagram's lead seems hardly bridgeable at this point.
What We've Learned This Year
The emergence of vertical video as a viable content format has become apparent. In the past couple of years, led by platforms like Snapchat along with Instagram, vertical video, especially in the shorter form, has taken on a significant importance in the consumer journey. Functionally, this makes sense. Certainly, watching a movie may be more enjoyable with a larger, wider screen.

For short, typically ephemeral content, however, keeping the video vertical allows both the creator and the viewer to hold their mobile devices more naturally, resulting in a more comfortable experience.
People Don't Want to Use 2 Different Platforms for the Same Thing
Snapchat may be known for its more "fun photos", but it turns out that Instagram users don't mind letting their hair down a little bit. Stories provide an outlet where photos can live temporarily, taking the pressure off of editing every Instagram photo to perfection, while providing more opportunities for sharing.
This is part of the reason that users are abandoning Snapchat in favor of Instagram: why use two apps when you can use one? For businesses, it's one less platform to have to worry about marketing on, especially if your audience isn't already there.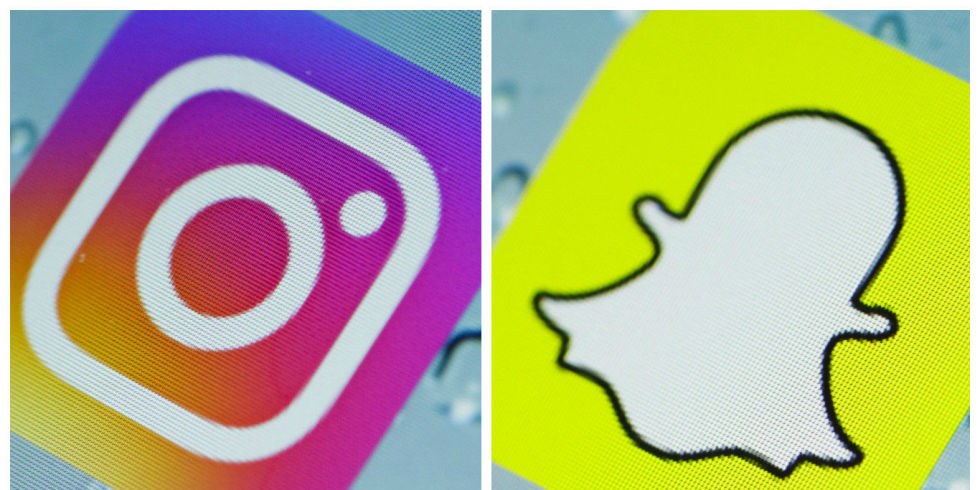 Part of the reason that people have trouble moving from Instagram to Snapchat is that Snapchat is notoriously difficult to wrap your head around. Millennials who grew up with Snapchat have little difficulty navigating its home screen, story, and messaging features, but older demographics still view Snapchat's user interface as unintuitive and unexpected.
The fact that Snapchat removed autoplay on its stories (something which has been very successful thus far for Instagram) doesn't help with Snapchat's usability or story view count.
These reasons alone is why you should be using stories if you aren't already. Whenever you publish a story on your Instagram, your profile appears at the top of the screen and with Instagram's algorithm, it automatically shows stories that users are mostly likely to engage with first, putting your profile first on the list IF you are using it effectively. You should definitely be posting to your stories on a regular basis to stay current in feeds and to increase your chances on being seen.
IF YOU ENJOYED THIS POST, GET UPDATES. IT'S FREE.