Writer's block doesn't just happen to bloggers—it can happen on every social media, too. This is perhaps especially true of Instagram, when it feels like there are only so many different pictures to post. You might be seeing engagement start to drop on your posts, as you start to post the same thing over and over.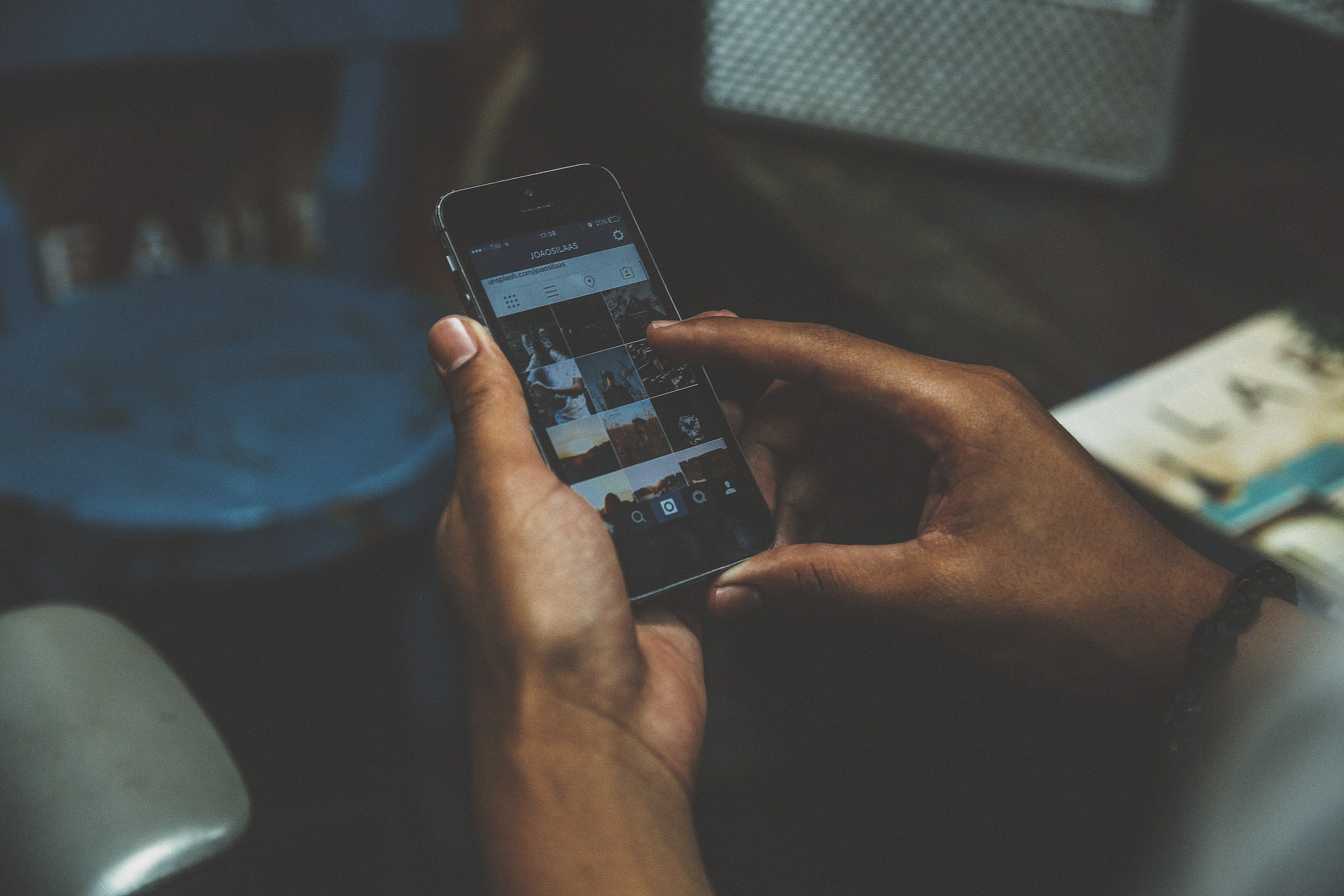 Even if you are finding different types of pictures to post and different ways to engage your followers, you might not be offering anything different from what your competitors are offering. If you've started to feel like your Instagram feed is getting stale, here are five ideas to spice it up and drive engagement:
Post behind the scenes shots from your brand
You're not just a nameless, faceless corporation—you've got real people working for you and with you. Show them off! People like interacting with brands that have real humans behind them and Instagram is the perfect place to show the behind-the-scenes reality of your business. This can help to build your brand personality and humanize your business.
For example, if you follow HootSuite on Instagram, you've probably seen shots of one of their little canine mascots, Alfie. People love seeing a glimpse into the day to day workings of a business they are interested in and Instagram is the ideal platform for doing that. Use it to create employee profiles (for everyone from the interns to the CEO), create a tour of your workplace, feature an office pet, show off your process, and share videos about your brand's products and events.
Feature your products
This might seem obvious, but it's something that many brands forget to do or are hesitant to do. You might spend so much time sharing lifestyle content that you neglect actually featuring your products. Keep in mind that your audience is there because they like your brand and your products. They want to see what you have to offer. This doesn't always mean just sharing photos or videos of new products, but also just sharing current products, especially if they can be tied into a specific holiday or event.
For example, if you are bakery and you make special cookies for a holiday, Instagram is the perfect place to show them off and encourage people to come down and grab a dozen for their holiday party. Of course, you don't want to be posting just promotional content, either. Depending on how much you are posting on Instagram to begin with, stick to one or two product posts a week.
Post lifestyle content
Your brand probably aligns with a certain lifestyle. For example, The North Face promotes an active, outdoors-y lifestyle. Besides photos of their products, their Instagram is chock-full of lifestyle photos. This means photos of people skiing, rock climbing, swimming, surfing, etc. Why bother doing this? Because it helps to reinforce your brand personality.
You want to embed not just your brand name, but the feeling of your brand into the mind of your followers. "This is the kind of life that you could have if you used our products or services," you will be saying when you post lifestyle photos. Not sure what kind of lifestyle pictures will mesh with your brand?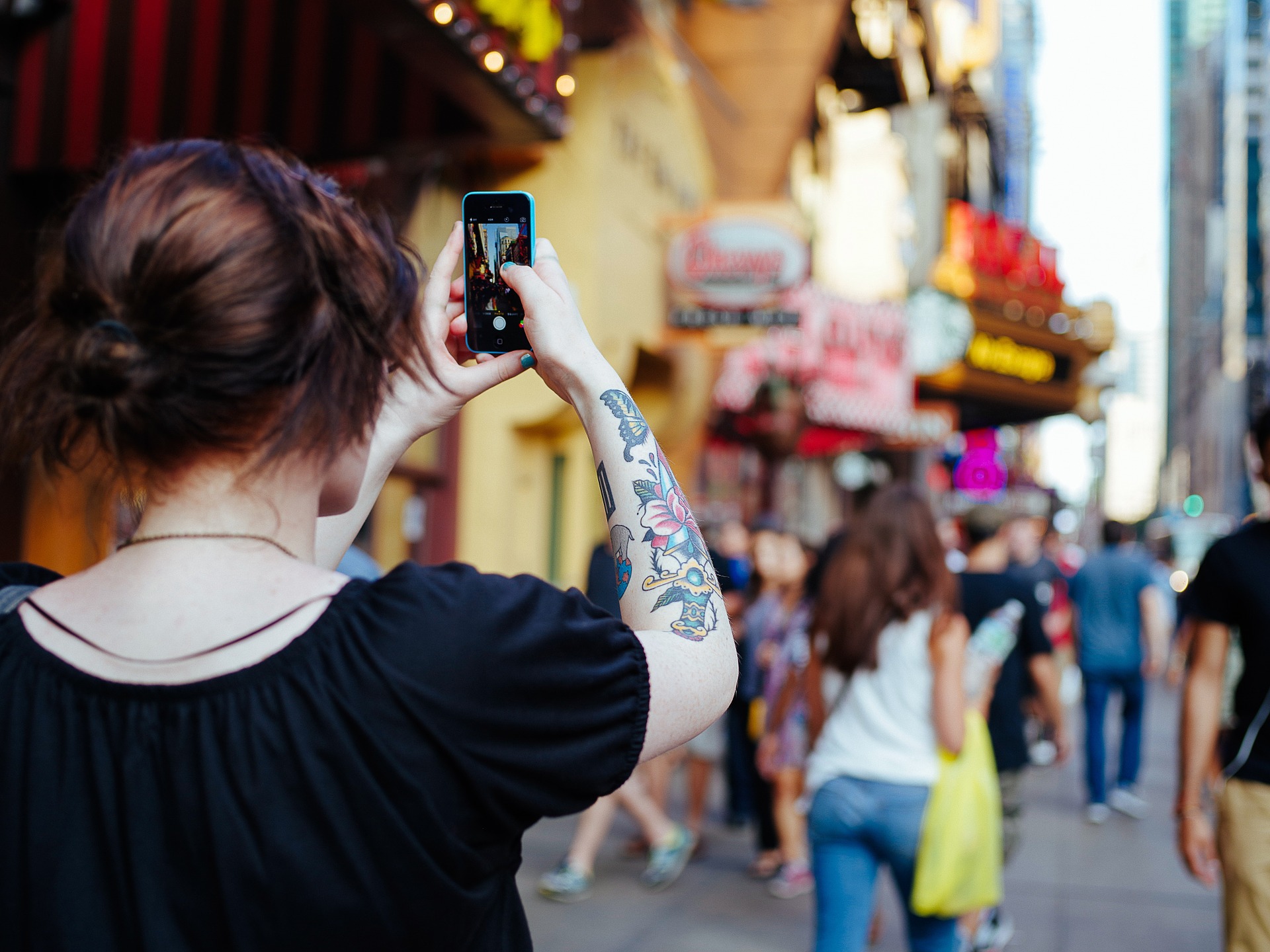 Check out the Instagram accounts of related companies to see what kind of content they post. Don't copy them, obviously, but do take inspiration from the non-product and non-employee related content they post.
Post quotes & text
Instagram is a visual medium, but that doesn't mean you only have to post pictures in the traditional meaning of the word. Picture quotes (pictures with short quotes laid over them in an attractive font) are huge on Instagram and they are great way to get your followers to engage with your account. Choose quotes that will resonate with your target audience. A great (and free) tool for creating these is Canva!
Unless you are a political brand, try not to get too political—you don't want to spark a firestorm in the comments section, you just want to spark conversation. It's best to post something that your followers are likely to agree with.
You can even post quotes from your own CEO or company leaders. Other text posts could include reviews from your customers, information about events, company announcements, information about shops opening or closing, special hours, coupons, deals, etc.
Video, Video, Video
Posting video to Instagram is a great way to get followers engaged. Be it behind the scenes footage, a preview of a much longer video, or recent talk your CEO gave, Instagrammers love to a fly on the wall in the form of an IG  video. Perhaps nobody is doing this better than Gary Vaynerchuck of Vahner Media. His Instagram account is full of quick videos shot both candidly by himself, or of his recent talks all over the world.
The fact is, any of us can be posting videos and getting followers engaged from our own phones, and it's super easy to jump and get started.
Gather content from your followers
Want to get your followers to engage with you? Set up a medium and have people submit images of them using your product or service. Or, use a hashtag across your social media outlets. Feature the best submissions on your account.
This is great for two reasons: it gives you an instant stream of content and it puts the spotlight on your followers, making them more likely to engage with you again the future. Create a branded hashtag that users can post with their photos so you can easily find content that might be related to your brand, monitor this hashtag (and report anything inappropriate that might show up in it), invite your followers to submit photos to you, and encourage them to engage with the photos when you post something from a follower on your account.
Conclusion
Instagram is a fun and engaging social media outlet to be a part of, but posting blindly with no engagement will get you no where. The name of the game is to engage with a following and if you're not focusing on that, it's worse than not posting at all.
What strategies have you found to be beneficial to creating engagement on social media? Let us know in the comments or tweet to us directly at @AgintoSolutions. Or, better yet – Post using the hashtag #instagramable, and we'll look for it 🙂
IF YOU ENJOYED THIS POST, GET UPDATES. IT'S FREE.