It's here, the year of mobile! With mobile marketing the big topic in every industry discussion, many smaller businesses are concerned that they will not be able to keep up with their larger competitors, who all have larger budgets. However, getting your business mobile-ready is not as difficult or as scary as it sounds. Most smartphones are now simply mini-computers, with people using them in the same way for many of the same tasks.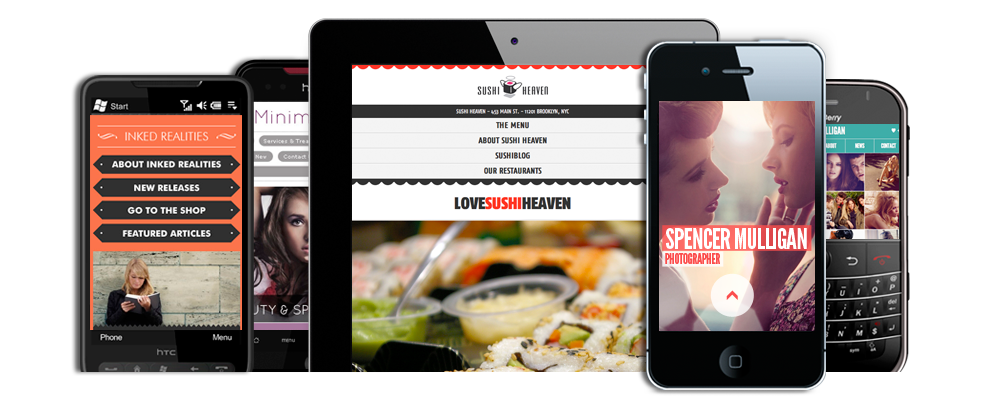 Consider carefully where you customers are when they might be thinking about your product or service. Are they at home, watching television? On the train? Talking with the family or friends? In the vast majority of situations, they may not be near a laptop or desktop computer that they can use to run a search that will contain your link. Instead, they are going to reach for their web-enable mobile device, be it a smartphone or a tablet.
Next, think about when your potential customers are using their cellphones. Smartphone usage is highest in the evening. Not only are they chatting with friends and perusing social networks, they are searching for products and services, just like yours. These are, of course, not necessarily your business hours. Is your business prepared to receive inquiries during this time, even if you are not physically present in the business, is it easy for your customer to send you an email or leave you a message?
Though the mobile-centric work requires you to be always on, all the time, that is not a realistic possibility. Instead, we have to make the most of technology and all it has to offer us. The real foundation of preparing your business for this new mobile world is understanding the mindset of your new customers. They will be part of the generation that has grown up with technology and has a shortening attention span.
What will you need? You will need a website optimized for mobile. It should present only the most accurate and useful information, in the cleanest format. This should make it especially easy to send you an email or phone call with just one click. You will also need marketing emails that are designed specifically to open on phones. This is where the vast majority of emails are opened. More than anything, you need to be prepared to capture the attention of your customer, hold it long enough to make a sale, and then give them a reason to come back.
In our new mobilized world, knowledge of the customer and effective marketing will be just as important as a website that looks great on the smaller screen of a mobile device.
IF YOU ENJOYED THIS POST, GET UPDATES. IT'S FREE.