With online reviews having such an impact on conversions for small businesses these days, we're always stressing to our clients that there's no such thing as too many. Every engagement you have with a customer is an opportunity to gain anther quality review on any of the various review outlets available online.
But what is you're starting from scratch, or already have a ton of reviews and need more? There's a number of strategies that we've outlined in the past regarding ways to gain more reviews. One thing however, that usually isn't discussed it the review process.
Related: The Importance of Online Reviews This Year
Related: Creative Ways to Ask Client for Reviews
Sometimes you send an email asking a client to leave you a review and they can become confused with the process. Whether it's Facebook or Google, clients can quickly become frustrated with the process of logging in and navigating a system that you unfortunately have little control over.
John Wooden (hey, it's March) famously quoted that in everything, "keep it simple!" Here's a quick simple trick to help make the review process simple for you and your client.
Google Reviews
Google is undoubtedly the king of the online reviews. When people search for your business, sure they'll see other outlets like Angies List and Yelp, but they'll initially (and prominently) see your Google review rating.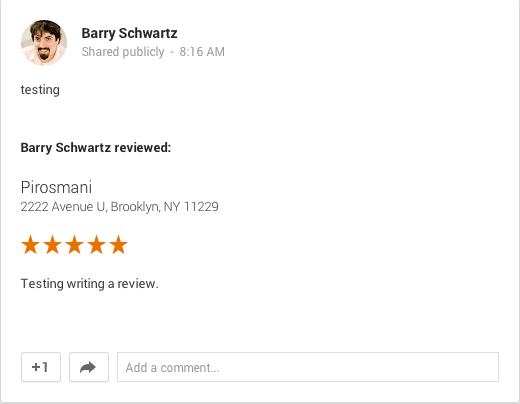 Previously when sending customers to leave you a review, they'd have to navigate the Google interface, login, search for you, and select to leave a review. How many reviews have you lost out on because Mr. John Doe didn't feel like pushing further into the review process? It should be simple, right?
Instead, add a direct link to your website that opens directly into the review box, so there's little clicking around needed for customers to leave you that glowing review.
In order to do this, you'll need to find out what Google My Business Place ID is, so let's start there. Use the map below to search for your business.
When the map finds your location, you'll see a a place ID code in the bubble above the pin, like in this screenshot: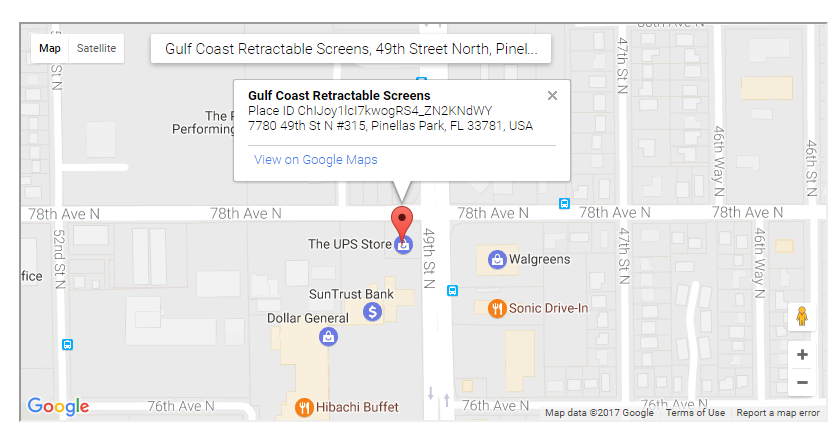 Great, now you have your Google places ID – So save that information somewhere you can easily access it in the future. I use OneNote, it's quick and easy to open up and add notes to, and it's free (which means it's for me). You can download it here.
Next, we're going to create our direct review link using the Place ID we just created. Here's an example:
https://search.google.com/local/writereview?placeid=yourplaceid
So, you'll need to replace the everything after placeid= with your place ID. This new link that you have created will be a direct link to reviews for your business on Google.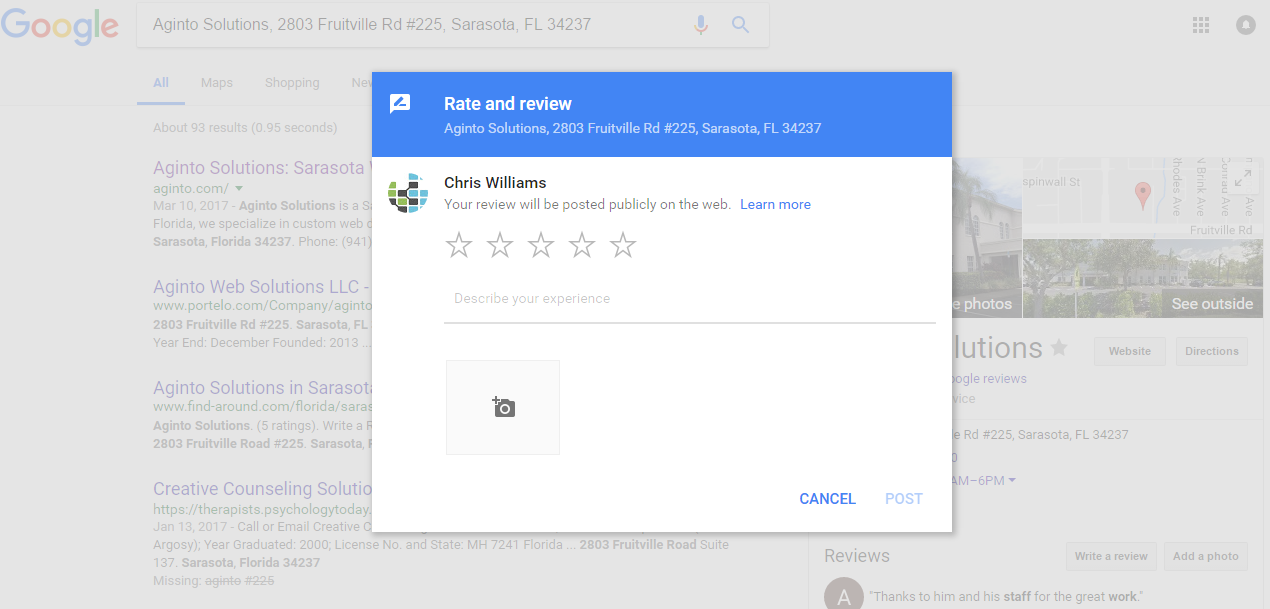 Now, when you send emails to customers asking them to leave you a review, send them to this direct link and you'll see a higher conversion rate for your reviews. Customers will be able to quickly and easily leave you a review in seconds, rather than having to poke around for themselves.
Facebook Reviews
This is an easier one, but often overlooked. With so many people already logged into their Facebook at all times, send them a direct link for leaving you a Facebook review is a no-brainer. Here's how:
Your Facebook business page as a unique ID or link, for example:
https://www.facebook.com/ties360/
By simply adding 'reviews' to the end of the URL, you'll have a direct link to your Facebook page reviews. So your new link will look like this, but with your page information:
https://www.facebook.com/yourfacebooklink/reviews/
This will open directly into a Review Box for visitors, immediately asking them to leave their review – like this: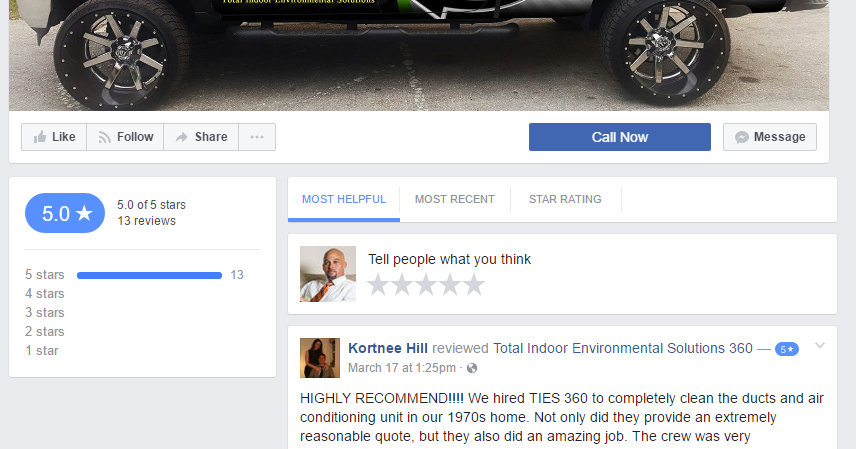 See, it's that simple.
Angie's List
Angie's List is a great place to gain local reviews too, though it's a little bit more difficult to show them off and gain them (my opinion). But, here's where you can get a direct link for Angie's List:
Login to your Angie's List Business Center account. Then, click Your Review Link under the Reviews tab. From there, you can either copy the code in the box, or just copy the provided URL and paste it into the email that you write to your clients.
Keep in mind that for Angie's List reviews, the customer needs to be verified so if they're not already a logged-in Angie's List member, they'll need to provide additional personal information and will be given an Angie's List account, which might be a deterrent.
Conclusion
Okay so, you've got these three review websites ready and waiting, and a simple process for reviewers. Put your emails together, and get to sending. We've been using this process for about a year for our clients, and have seen as high as 40% conversions on these review requests. Try it out, and let me know your results. Cheers!
IF YOU ENJOYED THIS POST, GET UPDATES. IT'S FREE.